Welcome to Living with Motion Chiropractic located in Loveland.  My name is Dr. Luke Reineck.  It has always been my goal to have a family-friendly office that provides care to the entire family. Chiropractic is one of the most amazing healthcare professions, but few people understand what it's all about.  I will take the time to answer your questions, make sure you understand how chiropractic care in Loveland can help you with your health challenges and develop a course of care that is best for you.
Chiropractic care is really about one thing – function. How well you function determines how healthy you truly are.  Health and wellness are about more than just 'feeling good,' they are about functioning at your full potential.  At living with Motion Chiropractic, we will work our hardest to make sure your body functions at a level you didn't know was possible.
Welcome to Living with Motion Chiropractic
Our practice is dedicated to maximizing all aspects of your health through the individualized chiropractic care we provide.  Myself and our team continuously strive to stay up-to-date with the latest in chiropractic care, nutrition and exercise to bring the best, most well-rounded care to our patients.  Our team at Living with Motion Chiropractic also has two of Loveland's most experienced massage therapists.  Patients can add a 20-minute massage to their appointment or enjoy a full hour massage to truly relax.
I'm currently in the process of earning my diplomate in pediatrics.  This certification continues to grow my expertise in pediatrics, pregnancy, and family wellness, with an emphasis on ADHD, sensory processing disorders, autism, and neuro-developmental disorders.  This is something I truly love.  Helping children have a brighter future is certainly a passion of mine.
Start Living with Motion Today!
Together we can help you get out of pain and restore your health towards 100%.  It is my job as a Chiropractic physician to provide you with one of a kind care.  However, I also want to give you the tools and education to keep up with your spinal health, learn stress reduction tips and nutrition advice to reduce inflammation.  This is what it takes to move the needle of your health status in the direction of health and wellness.  We accept most health insurances and affordable cash plans are available.  Our wellness care plans can even cover the entire family for a fraction of the cost at most medical offices.
I look forward to meeting you and working with you to achieve your health goals!
OFFICE HOURS
Monday
8:30am - 12:30pm
2:00pm - 5:30pm

---
Tuesday
2:00pm - 6:00pm
---
Wednesday
9:00am - 12:00pm
2:00pm - 6:00pm
---
Thursday
8:30am - 12:30pm
2:00pm - 5:30pm
---
Friday
Closed
---
Saturday
Call the office for available Saturday Hours
Living with Motion Chiropractic
6415 Branch Hill-Guinea Pike #103
Loveland, OH 45140
(513) 831-4433
HOW TO FIND A CHIROPRACTOR IN Loveland
This guide will help you find the best chiropractic clinic in Loveland for you. When most people in Loveland decide they need a chiropractor, they end up doing a search and just picking someone at the top.
Being at the top of Google for the chiropractic search does not necessarily mean they are the best chiropractor for you. Follow the steps below to make sure you are picking the right chiropractor for you.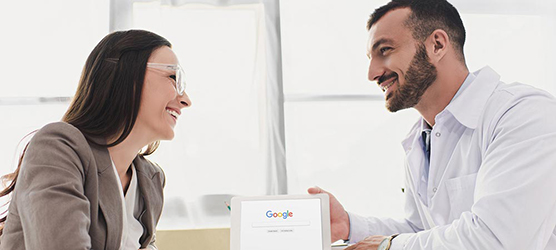 Time Needed: 5 minutes
Total Cost: USD 0.00
4 EASY STEPS TO FINDING A CHIROPRACTOR IN Loveland
Step 1: Open up a Google search
You will want to type one of the following in the search bar:
Chiropractor Loveland
Chiropractor 45140
Chiropractor near me
Best chiropractor in Loveland

Step 2: Review Their Website
The best chiropractors in Loveland put as much care into their website as they do into the rest of their office. By reviewing their website you will get a good feel for the doctor and if they are right for you.

Step 3: Check Out Their Reviews
Check out the Google Business Page of a chiropractic clinic you are thinking about visiting. It is easy for someone to say they are great, it's a different story to get other people to say great things about you.

Step 4: Give The Office A Call
Now that you have a basic understanding of what the office is about. Give them a call to make sure they fit the message that their website and GMB have been sending. You will know in a few minutes whether the office is the right one for you.